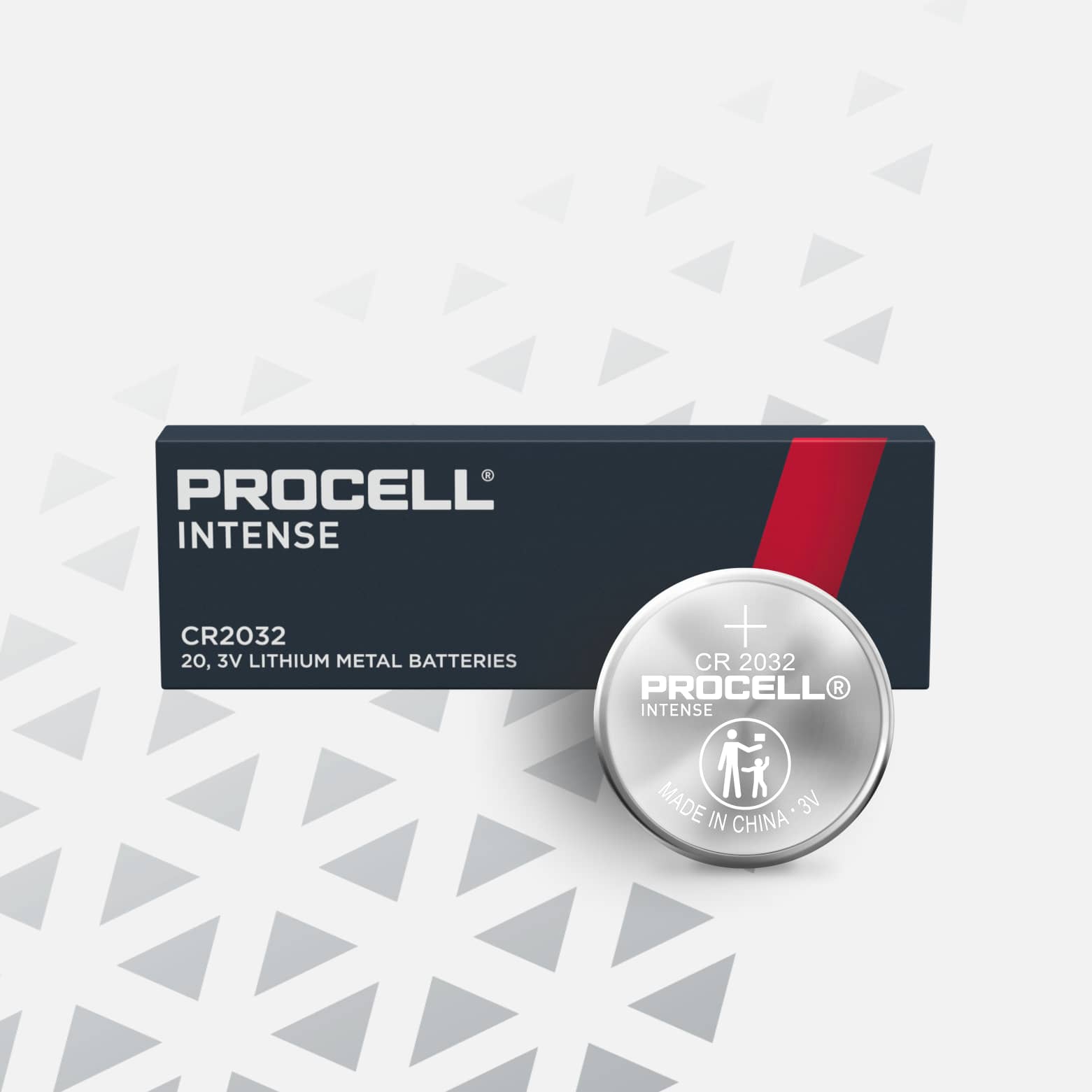 Procell Lithium Coin Intense 2032, 3V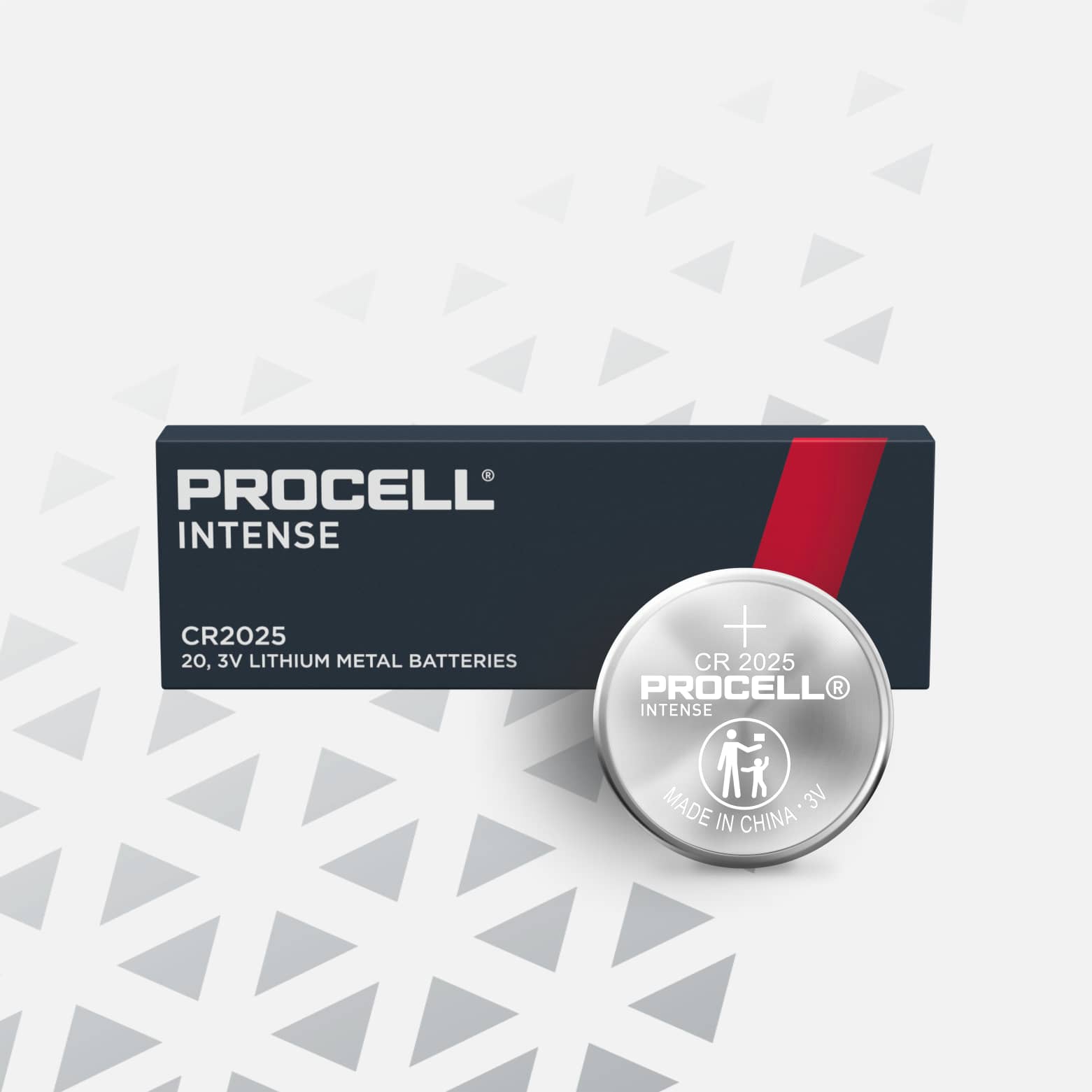 Procell Lithium Coin Intense 2025, 3V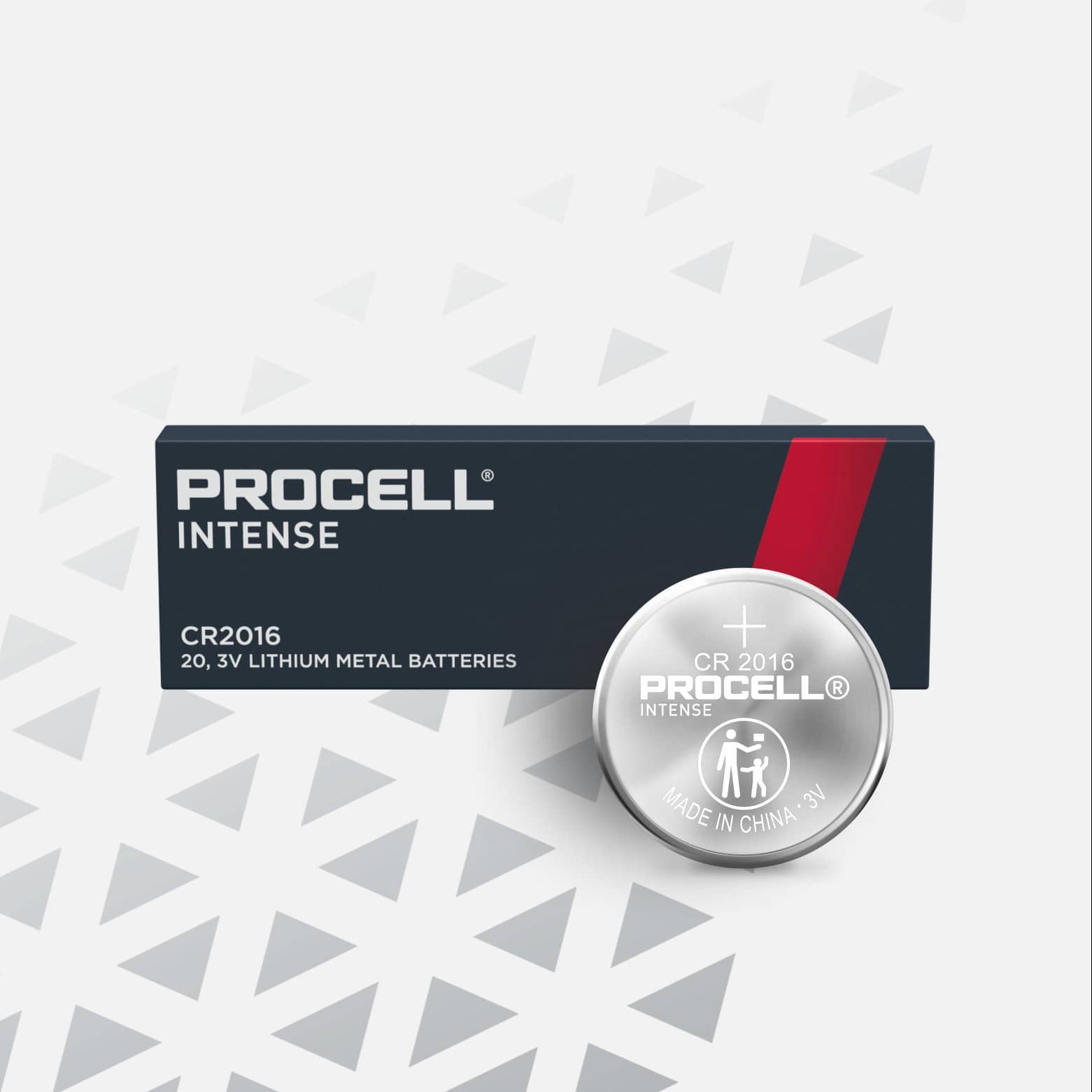 Procell Lithium Coin Intense 2016, 3V
Coin cell batteries for compact professional electronic devices
When you buy lithium coin batteries at scale, you're looking for industrial batteries that can deliver reliable and safe power to professional devices.
Procell Lithium Coin Batteries deliver on that promise, with features such as:
High energy density (3V)
Flat and low self-discharge
Stringent quality standards based on ANSI and IEC recommendations
Child secure, tamper-proof, economical packaging
Operating temperatures from -4°F to 140°F
Browse our specialty professional Lithium Coin Batteries product line in standard battery sizes 2016, 2025, and 2032 – recommended for devices such as smoke detectors, remote controls, blood monitors, glucometers, motion sensors, and 2-way radios.
Explore below for further product features, recommendations, and specifications – or to find a local wholesale distributor of premium Procell brand batteries.
Procell Alkaline Constant Batteries
Expertly engineered for long lasting performance in low-drain professional devices
Batteries for every industry
We can help you find the battery solutions you need. You can also buy larger volume purchases (over 100 packs) directly from us.
You can buy small volumes of batteries (up to 100 packs) from Amazon or a local supplier. Order today or find your nearest Procell stockist.
*This is an estimated cost calculation based on specific makes and models of devices versus relevant competition. The results will vary based on specific devices, usage habits, current batteries used, size of facilities, conditions and commercial maintenance schedules of devices including wages.