Putting Your Customers First
It's critical for your staff to ensure high levels of customer service. Procell's long lasting batteries help to power the profitability of your business. By minimizing the time and costs spent on battery replacements, your staff can focus better on your customers
Find our recommended solutions* for devices across different work areas – Procell Alkaline Intense or Procell Alkaline Constant.
Explore all Hospitality solutions
Best fit solutions for
Dining Room
Best fit solutions for
Kitchen
Clocks
CO Detectors
Food Scales
Food Thermometers
Hand Mixers
Infrared Thermometers
Metal Detectors
Smoke Detectors
Timers
Hand Sanitizers
Automatic Paper Towel Dispensers
Automatic Soap Dispensers
Wireless Headsets
Best fit solutions for
Restrooms
Best fit solutions for
Security/Office
Air Fresheners
Clocks
CO Detectors
Door Locks
Flashlights
Door Key Pads
Motion Sensors
Pagers
Safes
Security Cameras
Smoke Detectors
Test Equipment
Hand Sanitizers
Two-Way Radios
Wireless Headsets
Wireless Keyboards
Wireless Mice
Best fit solutions for
Shipping/​Receiving
*Above solutions are a recommendation only. Realized benefits may vary based on make and model of devices.
Recommended batteries by device
Select the device you want to power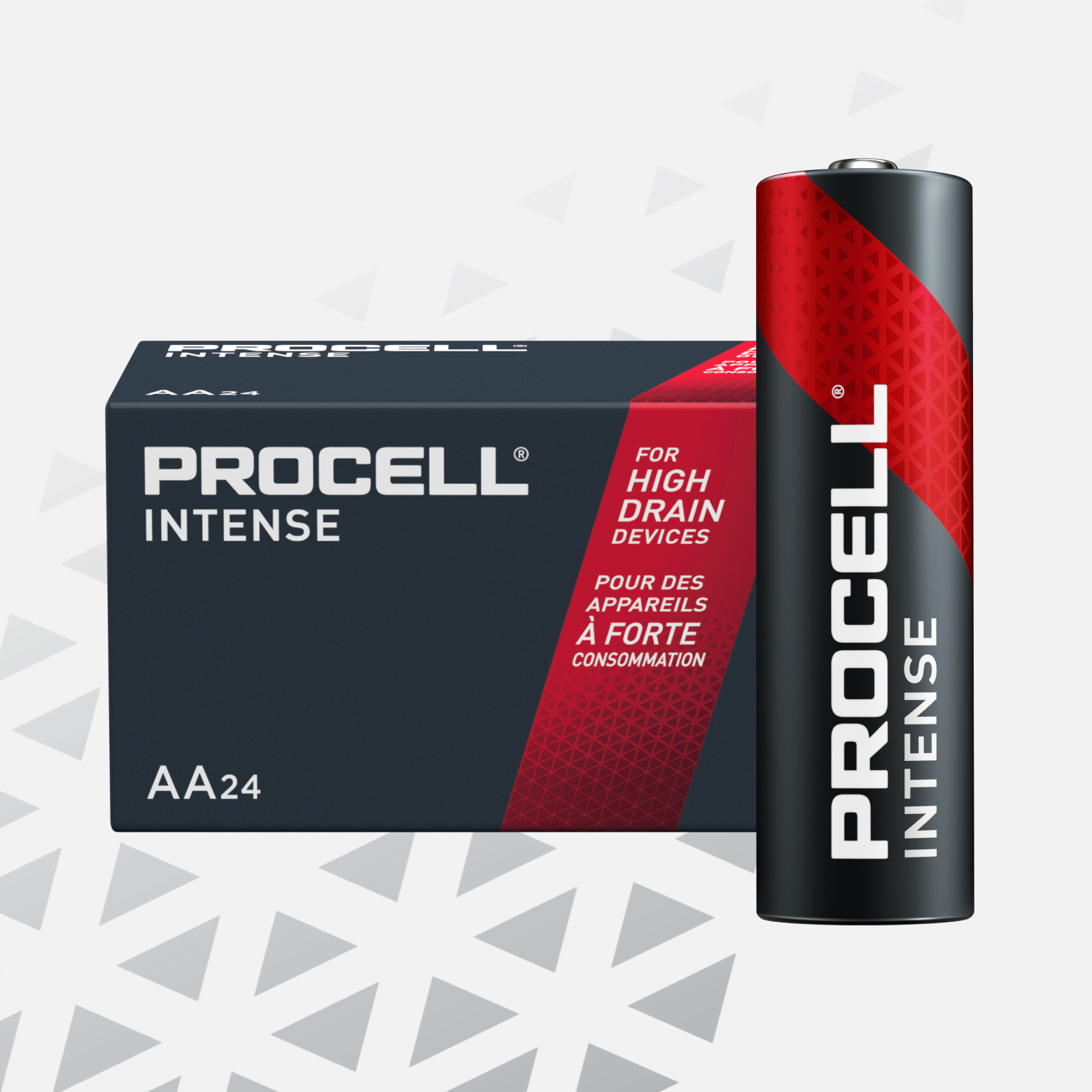 Procell Alkaline Intense AA, 1.5V
The Hidden Cost of Battery Replacement
Did you know that battery replacement costs in most cases are much higher than the actual costs of batteries. Discover and understand ways to reduce your battery related budgets and increase battery longevity.
Understand the true cost of battery performance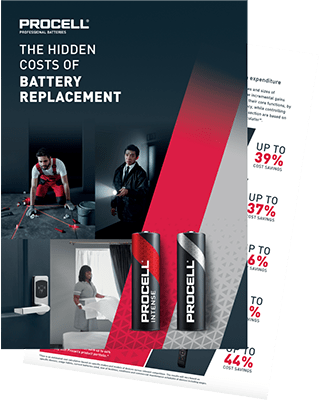 We can help you find the battery solutions you need. You can also buy larger volume purchases (over 100 packs) directly from us.
You can buy small volumes of batteries (up to 100 packs) from Amazon or a local supplier. Order today or find your nearest Procell stockist.
*This is an estimated cost calculation based on specific makes and models of devices versus relevant competition. The results will vary based on specific devices, usage habits, current batteries used, size of facilities, conditions and commercial maintenance schedules of devices including wages.