Putting Your Customers First
It's critical for your staff to ensure high levels of customer service. Procell's long lasting batteries help to power the profitability of your business. By minimizing the time and costs spent on battery replacements, your staff can focus better on your customers
Find our recommended solutions* for devices across different work areas – Procell Alkaline Intense Power or Procell Alkaline Constant Power.
Explore all Hospitality solutions
Best fit solutions for
Dining Room
Best fit solutions for
Kitchen
Clocks
CO Detectors
Food Scales
Food Thermometers
Hand Mixers
Infrared Thermometers
Metal Detectors
Smoke Detectors
Timers
Hand Sanitizers
Automatic Paper Towel Dispensers
Automatic Soap Dispensers
Wireless Headsets
Best fit solutions for
Restrooms
Best fit solutions for
Security/Office
Air Fresheners
Clocks
CO Detectors
Door Locks
Flashlights
Door Key Pads
Motion Sensors
Pagers
Safes
Security Cameras
Smoke Detectors
Test Equipment
Hand Sanitizers
Two-Way Radios
Wireless Headsets
Wireless Keyboards
Wireless Mice
Best fit solutions for
Shipping/​Receiving
*Above solutions are a recommendation only. Realized benefits may vary based on make and model of devices.
Recommended batteries by device
Select the device you want to power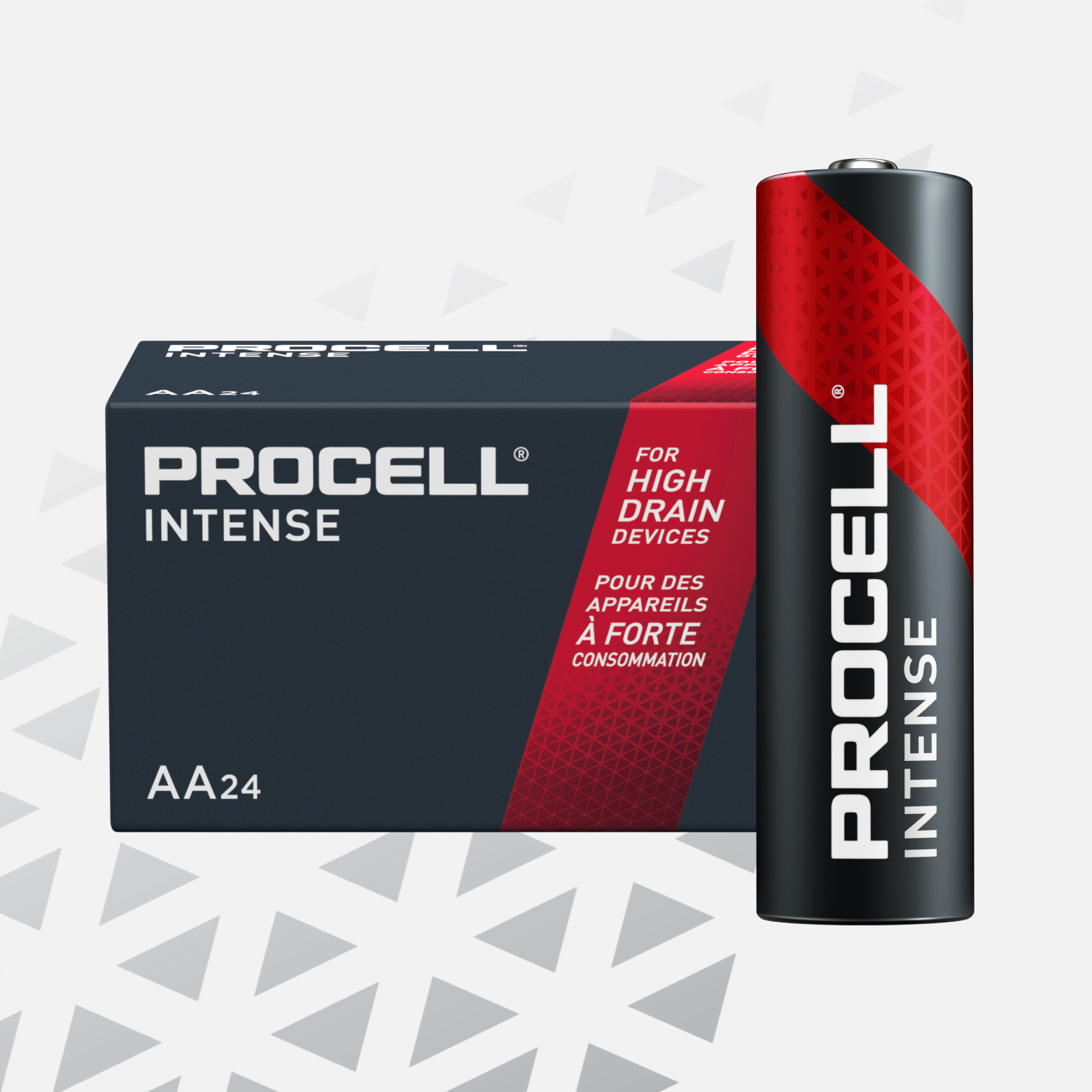 Procell Alkaline Intense AA, 1.5V