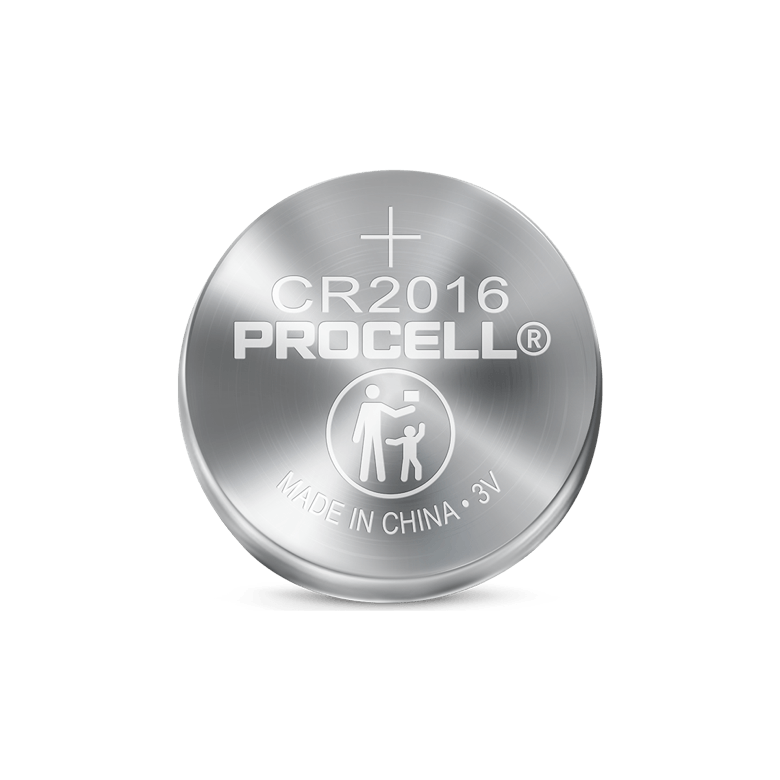 *Available as of May 2020
Procell Lithium Coin 2016, 3V
Procell Lithium Coin 2016 industrial batteries are designed to deliver reliable and safe power in professional devices. Also available in 2032 and 2025 sizes.
High energy density with a flat and low self-discharge.
Design, safety, manufacturing, and qualification follow Procell's stringent battery standards, which incorporate parts of the ANSI and IEC battery standards.
Child secure packaging: tamper-proof pack with double blister so that it is impossible for a child to open without scissors
Operating in temperatures from -20°C to 60°C